The Bernie Sander Memes
One of the most hilarious and endearing photos from Joe Biden's inauguration does not feature President Biden at all. Rather, an image of the Vermont Senator, Bernie Sanders. Lately, Bernie Sanders has gone viral, sparking thousands of photoshopped memes across all of the social medias.
In the picture, Sanders has oversized mittens and a practical brown coat, sitting socially distanced on a folding chair with crossed legs and arms. It is this photo of the former Democratic presidential candidate that has been ironically transposed across time and inserted into historical moments, movie scenes, famous paintings and more.
The rest is history. The photo quickly made its way across the internet paired with funny captions, then cut and paste into different scenarios.
During an interview on "Late Night with Seth Meyers" Thursday, Sanders said he had no idea the photo of him had become an internet sensation. Bernie said, "I was just sitting there trying to keep warm, trying to pay attention to what was going on," he told Meyers.
Sanders credited Jen Ellis, a Vermont schoolteacher, for making the mittens he wore. According to Ellis, the mittens are created from repurposed wool sweaters and lined with fleece made from recycled plastic bottles.
The senator's campaign store released a sweatshirt featuring the meme, with 100% of proceeds going toward Meals on Wheels in Vermont. The crew neck has since been sold out.
Now, a round of applause for the Bernie Sander memes: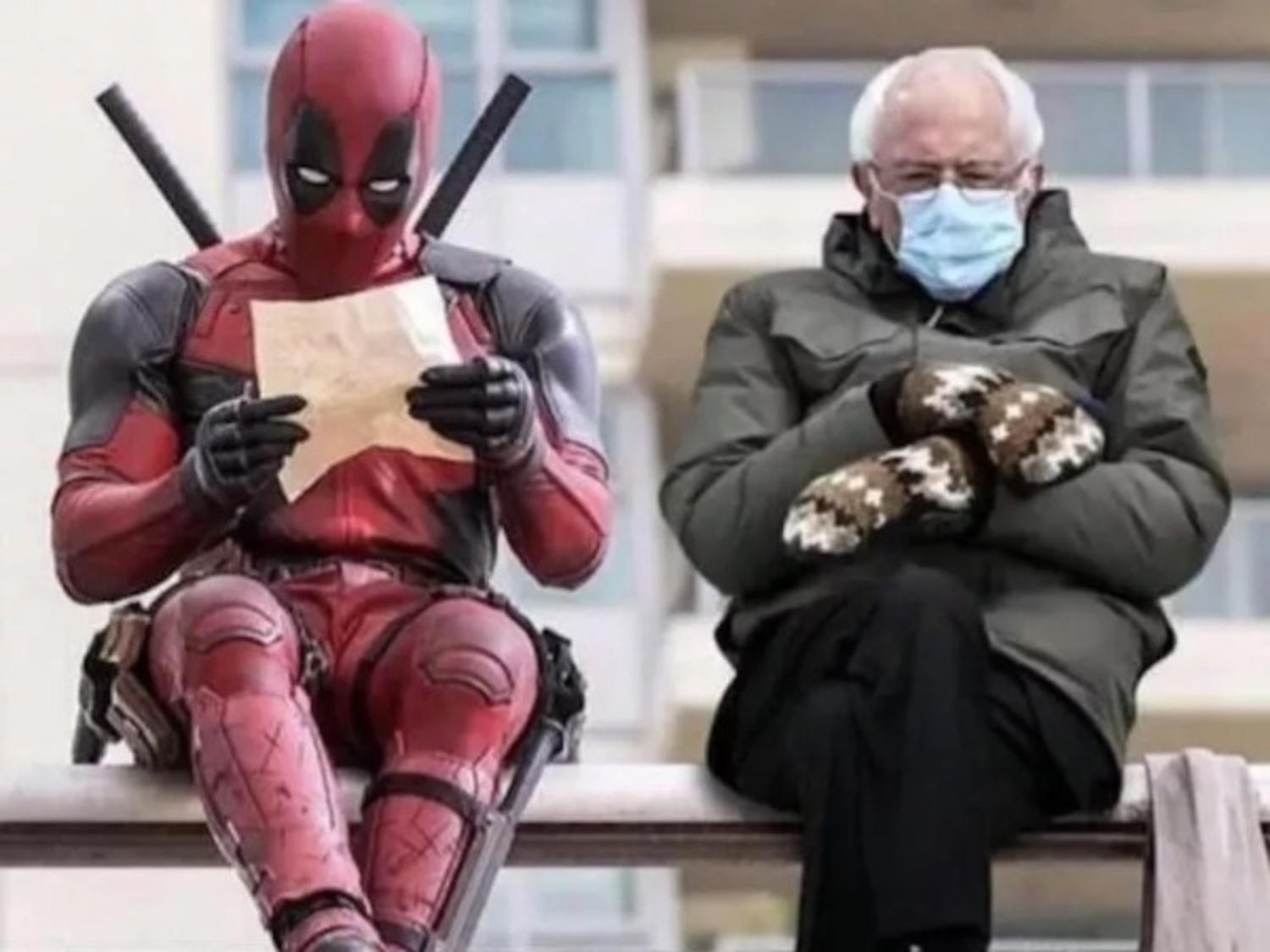 \